It's Friday Pigs! You ain't got $*** to do and it's Clanniversary! Get there and let's blow it UP! This is 15 Frickin' YEARS Pigs! You should be FIRED up about it.  It's rare that a community like ours endures this long and through 2 console generation transitions. We started out on the 360, does that not seem forever ago?! Crazy.
Tonight it comes back to where we started 15 years ago! COD Custom Games for Friday Night!!!! BE THERE! Those who read my intro to the Clanniversary schedule here, know I went through the archives and read some past Clanniversary celebration posts. Brought back good memories. What it also brought back was that back in the height of COD, when we still called it Clan Night instead of Community Night, we were running 4 lobbies a Friday night!!! FOUR and sometimes more. We had Hosts ready to go in many time zones to accommodate those getting on early as well as late. I also remember way way back when we were still only about 300 members deep, Clan Night had an unwritten rule that attending Clan Night at least once a month was a way of maintaining your membership. Now we even knew way back then that we all had adulting to do so it was never enforced, it was more of a way to hold each other accountable and razz each other when we hadn't seen someone for a while.
It was in place because those Friday nights, that time, playing silly games with weird rules was our time. Our time to vent, not care about the nitty-gritty stats of everyday public matches, not stress about the win or loss, to blow off steam from the work week but most importantly to connect with members, laugh, and enjoy our chosen hobby with a chosen family.
Tonight and tomorrow, I challenge everyone to get back to large group camaraderie!  This is the type of gaming you can't get anywhere else, custom game nights like ours aren't easily organized elsewhere, it's what we were founded on, and the more the merrier really does come into play here. For those who own MWII, no excuses, get there.  Jump into the Private Lobby, it holds 32! DMZ will bere there later, trust me.
I challenge you all to make us open up a 2nd 32-person lobby, and force me to create a 2nd Discord Voice chat for that 2nd lobby. And let's make that a challenge for Saturday night as well! Halo customs hold just as many and it's FREE!
Get your Discord on and jump into the Voice Channel which will be used for the next two night's events- directions here it's much more simple now. Speaking of the voice channel, it holds a plethora of Pigs! More than we could ever max out.
Don't have MWII, you can still join the celebrations with the Discord Voice channel! We'd love to see you and hear your voice! Stop in to say hi and congratulate each other on 15 years! Make new connections and reconnect with those not seen for much too long, reminisce, banter, and enjoy the type of Friday night PCP can and has given you for these 15 years. Let us know you are still amongst our ranks and join in on the celebration!!!
Happy Birthday and Congratulations!!!!!! PCP4LIFE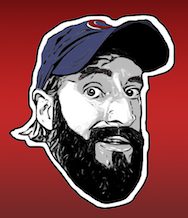 Phlipups
Community Manager