Back in April of '22, I started a search for a new monitor to use with my newly ordered Mac Studio which would be replacing my ancient iMac, hence the need for a monitor.  I'd be using this for semi-pro work in regard to video editing and graphic design.  Most of which I'd be doing for our great community here at Pork Chop Platoon.  The monitor would have to be 4k, have a great color gamut, and have USB-C/Thunderbolt as a display port.  Keep that in mind I realized that I'd also need a new monitor to use for the return of our in-person LAN gathering in July. I figured if I could find something that also had HDMI 2.1 and pumped out a 120hz refresh rate for my Series X,  I'd kill two birds.  My budget was around $700-900 and I was looking at a 27-32 inch sized monitor which seems to be the standard average these days.  Below are my opinions and recommendations for the two Philips Momentum monitors that I spent plenty of game time on.  I won't be going too much into the nitty gritty numbers and measurements as I don't have any pro-level monitor measuring tools but that info is out there in other articles as that's what I used when deciding to purchase (Google is your friend).  So why trust my views? Well, my day job is in Video Production, and I spent 15 years doing IT.  I have a discerning eye when it comes to the screen regarding color, contrast, and motion as well as the tech specs behind the scenes.  As my Wife likes to say, I am very 'picky'.
My monitor journey started by purchasing the Gigabyte M32U after a couple of weeks of research to figure out what was out there that checked all the boxes for the Mac and was completely compatible with the Xbox Series X to also unleash its fullest potential.  Unfortunately, the M32U came DOA, so it was promptly returned without being able to try it out.  At the time it was the most compatible and one of the highest-rated 4k 144Hz monitors within my price range.  At that point, I was informed my Mac was back-ordered and LAN was more than two months off.  Since there was no rush I opted to wait to see if anything new was released or if something else went on sale.
So how did I get from the Gigabyte to the Philips monitors? Well, I remember them being announced the year prior and that they were created in partnership with Xbox to make the most Series X-compatible 4k monitor.  The problem at the time was that they weren't currently available in the US.  So I waited, researched, and waited some more.  From everything I was reading from users and reviewers in the EU who were able to purchase them since Nov. '21 it really seemed like this was the monitor for me.  The 27-inch is built on Nano-IPS technology which enables it to hit 98.3% coverage of the DCI-P3 color gamut.  As you can imagine that was very appealing to me in having something that had such a great color gamut while also having all the bells and whistles of an HDMI 2.1 monitor when doing video and graphics work as well as gaming.  But… I was now running out of time and it still wasn't released in the US.  It was now July and LAN was in a couple of weeks.  I was seriously debating about just grabbing a 1440p Acer Predator monitor just to have something that could run at 120 frames and then return it when I got back home and then it happened.  The Philips 329M1RV was released and could be delivered literally days before I'd needed to get on the road to LAN.  I pulled the trigger knowing full well that the specs weren't as eye-popping at its smaller bro.
The 32-inch is a standard IPS monitor with HDR400 but with the same excellent refresh rate of 1ms MPRT with Freesync.  It was delivered right on time and from the outside of the box, they really want you to know that this thing is made for Xbox.  It has a large graphic on the side noting all the ways it takes full advantage of the Xbox, had a circle sticker on the box that says it is 'Designed for Xbox', and a big ole picture of Gears 5 running on the monitor. This packaging is oozing with Xbox.
The setup at LAN was super simple—HDMI in and power cord. It recognized the Xbox and there was very little calibration or setup to pull the best out of the monitor.  I am very critical of what colors look like when it comes to setup.  My 55-inch Samsung is incredibly calibrated to show the best and more accurate colors, tint, HDR, and sharpness so as to match the content creator's intentions.  So I try to match that on other screens.  The Philips Momentum was almost spot-on out of the box which I greatly appreciated. Gameplay-wise it was to be expected and that was fantastic.  I set the Smart Response to Faster, which is the mid-setting, and I never ever saw any ghosting or smearing.  Everything was super crisp and fast playing COD: Cold War, Halo Infinite, and other fast-paced FPS games.  Things ran equally as well on Gears 5 and even older games like Star Wars: Battlefront 2.  HDR was fine but didn't pop as much as say my TV at home. Not surprising as it is only an HDR400-certified monitor. Before purchasing, I read some negative feedback in regard to the aesthetic of the stand and the back of the monitor.  I find no issues there the stand is a nice metal T-bone stand, sturdy and good looking and yes the back of the monitor is somewhat plain minus the lines of RGB Ambi-glow lights. I don't know about you but I look at the front of the monitor not the back and don't need it to look like some sort of Sci-Fi panel.  The one thing that stood out as a big dislike for me was that Blacks looked a little murky and grey–ish.  It was especially noticeable in games like Jedi: Fallen Order and Evil Dead: The Game.  The black levels and overall contrast were really distracting to my eye and at that point, I knew it wasn't going to work for me once my Mac arrived. I also noticed that when it changed inputs or the game loaded up and HDR mode kicked in, it would go to a black screen for a decent amount of time causing you to wait on it to spin back up. If you are changing inputs a lot this would be a concern.
As you could surmise, the monitor was returned after LAN.  It's a great monitor just wasn't going to fit all my needs.  The wait was back on.  The 27-inch Philips was still not released and I really wanted to see its Nano-IPS panel in action.  As I was waiting for it to be released Corsair announced the XENEON 32UHD144, a Freesync monitor built on Quantum Dot IPS tech which is basically a marketer's way of saying Nano-IPS.  It also checked all the boxes for me.  The race was on to see which one would show up on Amazon first.  It ended up being the 279M1RV Philips monitor.  It was delivered on Sept. 4th and I have been playing on it exclusively with my Xbox Series X since its arrival.
The 27-inch Philips is an amazing monitor. The issues I had with the black levels on the 32-inch have been alleviated. Now, it's no OLED but at least on this monitor with the benefit of HDR600 and Nano-IPS tech the black levels actually look black even in dark rooms.  Again you're not going to get cinematic deep black contrast but very good for a local dimming monitor like this.  Speaking of local dimming, the 27-inch hosts 16 dimming zones around the monitor.  They work very well for the most part.  The only time it could be distracting and bloom is seen is when there is a single title in the middle of the screen, say at the start of a movie as the zones in the middle are lit up for that graphic, and everything else is dark.  You'll notice a streak of not-so-black light gleaming around the title from top to bottom. It should be noted, that there is zero IPS bloom around the perimeter of the bezel, it is crisp and clear right up to the edge. Other than that I have not noticed anything out of the ordinary when it comes to contrast and HDR.  Not only have I been playing all the previous games mentioned above but I have been watching TV shows and movies on this monitor.  Animated shows like Star Trek: Lower Decks pop on this monitor and dark and grimy shows like The Dark Crystal: Age of Resistance look equally as good. Just like the 32-incher, the 27 needs very little calibration and setup.  It looked so good out of the box only a tweak was needed to bring green levels down a touch.  The HDR settings did take some time to find the perfect setting though.  When HDR is set and turned on all other color settings are locked out, which is odd.  The biggest downside to having the color settings locked out is that all the HDR modes except one push color saturation so high it looks too vivid and cartoonish.  I would highly recommend setting it to HDR600 which is HDR Neutral without changing color saturation and forgetting it, never returning to that setting in the menu again.
I can report that the weird black screen lag when the monitor switches from non-HDR content to HDR or inputs is still there but takes about ¼ of the time as the 32-inch, so it's not really a big deal.  It does display a black box in the middle of the screen that says HDR Mode.  It's an odd design choice as this could be a transparent box in a corner and still have the same function as a notification without being so distracting but again that's me being picky.   Not mentioned yet is the great way to get through menus, there is this little joystick on the back of the monitor to navigate with, so much better compared to the days of trying to navigate with 4 different buttons on the bottom of the screen.   In combination with setting HDR, you might also want to set up the Ambi-glow to your liking to complement the HDR.  I used this on the 'follow media' setting so that the RGB LEDs match the content colors on the screen, is it needed? Not really, but is it cool? Yes. It's kinda cool seeing the room behind the screen light up the same colors as to what was happening especially while watching movies.  Sound-wise, there are speakers… in the monitor. They are rated for DTS, but they are monitor speakers, so put on your gaming headset like a gamer, enough said.
Back to gaming, I have played a ton of Halo Infinite multi-player on this monitor running at 4k 120 with the Smart Response set to the middle setting of Faster.  Gameplay on this setting has been silky smooth not only on Halo but also with games that can only reach 60 frames. On top of many hours of Halo, I have been playing Jedi: Fallen Order, GTA V: Series X Remaster, Rocket League, Battlefield 2042, Deathloop, and currently the newly released Call of Duty: Modern Warfare II.  All of them look spectacular! Colors are right on and vibrant, contrast is good, text looks crisp, gradients are smooth, HDR is doing its thing quite well. Just like the 32-inch Philips the 27-inch has zero ghosting and every frame flies by with a realistic smoothness.  This monitor has just been a pleasure to play on.  I finished the MWII Campaign on it and played the first weekend of MP on it.  Have just had a smile on my face the whole time.  It all looks so good.
Final recommendations, if you just can't live without a 32-inch screen and you will only be using your monitor on the Xbox for gaming and/or light desktop work without the need for media creation then the 329M1RV is for you. It's got a great smooth and lag-free refresh rate, great colors, and bright but only has HDR400, no local dimming, no G-sync if you need that, and its contrast-ratio/black levels are not good for dark rooms as it makes the black levels more noticeably grey.  If media creation is in your wheelhouse on top of wanting a great gaming monitor for your Xbox or PC then the 27-inch is for you. The Color Gamut range is fantastic for a monitor that can also boast a 4k 144Hz refresh rate with a great contrast ratio and black levels all thanks to being built on Nano-IPS tech.  The 27-inch panel also has Free-Sync and G-sync for you PC players.  But wait, I never talked about how well it works for the new Mac? Indeed I did not and that's because I haven't had time to set up it for the Mac as I've been having too much fun using it for my Xbox.  Yeah, I highly recommend the 279M1RV, as Philips says… it was 'Designed for Xbox'.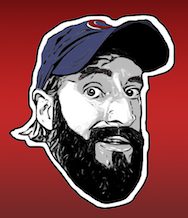 Phlipups
PCP Community Manager