I haven't posted our PCP schedule on the front page for a little while.  I think I've just been too overwhelmed with everything going on in the world currently but rest assured PCP is here, still playing, and thankfully there is no online social distancing, in fact, online gaming is the perfect substitute for social activities. It's a great way to connect with fellow members across the country in brother/sisterhood in these troubling and uncertain times. The Pork Chop Platoon will always be here for each other.
This Friday we have a lot going on to enable us to connect. Modern Warfare is giving us all a Free-to-play multi-player weekend. So for those members who don't have the full version of MW can join in the fun tonight! All you need to do is download the MW Warzone mode and the MP tab will be open for you to play a specific playlist, called Stocked up. This is a great chance to experience the full might of this great COD with a full squad of Pigs backing you up, getting the full PCP multi-player experience. For those who haven't already tried Warzone yet, this is a great entry into the BattleRoyal genre and worth the download just to try that out!
Not only will we be able to play with others that don't own the full version, IW is unleashing their Triple 2XP event for all. Everything will have 2XP this weekend; XP, WeaponXP and Battle Pass Tiers! If you're not done yet this is the best way to wrap things up as season 2 ends.
There's even more! IW gifted everyone with 10 Tier Skips! Just log in and it will be in the Store section labeled 'Just For You', hit X to accept it. Instant 10 Tiers! All done with your BattlePass you say? Be sure to log in before April 5th as the 10 Tiers will carry over to the next season if there are no Tiers to apply it to this season! That's one great gift.
Tonight to start out, we'll run a few Customs games to get the party started but due to the limitations of the Free MP weekend, those without the full game will not be able to join Private Lobbies. So, we will break down into smaller squads so that we can pick up Pigs that would like the experience PCP working together in public matches and have a blast doing so, all while getting huge XP!
Join your fellow members tonight and make sure to give yourself plenty of time to download.
3/4 Schedule
Custom Games/ Freeplay match-making with Pigs @ 10:15pm ET (Host – Phlipups)
Enjoy!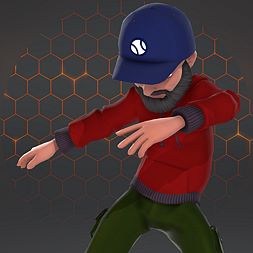 Phlipups
Community Manager