Clanniversary is upon us and our celebration starts on the actual anniversary date of our inception on Tues. Dec. 7th! This date marks, as you can probably tell from the image above, 14 Years!!! Every year that number grows it becomes more and more significant as many communities around us have fallen yet PCP stands strong.
Come on out, celebrate, and converse with your fellow members at one or ALL of our gaming night events from the schedule below. We are here and strong because of you, our membership. I would like to thank everyone for their dedication to Pork Chop Platoon and for your continued support!
So let's get at it, reconnect with old members, make new friends with new members, and have a blast in whichever game is your current flavor!
Clanniversary Schedule –
Tues. 12/7 –
9pm ET – COD4: Modern Warfare Remastered Custom Games (HOST – Phlipups) – Let's start where it all began with this remastered version of Call of Duty 4, which was the precipice for PCP's creation. If you see @Slee during the night don't forget to teabag him to show you care. COD4 Remastered was included in Infinite Warfare and later as a separate purchase. Should be a quick and easy install unlike MW2019 if you're wondering why host the Remastered, plus it brings back all the fuzzy memories. @Call_of_Duty
Weds. 12/8 –
9pm ET – 

#WNBF

BattleField 2042/BFV (HOST – @s4bersun ) – Our traditional Weds Night Battlefield cleans itself up and puts on a camo kevlar lined suit and tie 'ala John Wick to celebrate the Clanniversary in style! Depending on the state of 2042 this event may or may not take place within it or BFV. Check-in with @s4bersun at the beginning of the night and he'll get ya to the right place. @Battlefield_Group
Thurs. 12/9 –
9pm ET – Forza Horizon 5 Pig Convoy (HOST – @ducatirican ) – Grab your favorite car and group up in FH5 as a Convoy to explore and race the terrain of this wide-open thrilling and fast experience on wheels. This will be the first official PCP night for Forza H5, make sure your Host, Ducati, doesn't get ya lost. I hear his map reading skills are… less than desirable. Either that or he likes to win and tells you the wrong way to go on purpose. 😉 @Forza_Players_Group
9pm ET – New Warzone Map, Caldera (Squad UP!) – The 9th also marks the release of the new Warzone map, Caldera, which is a Pacific-based Jungle island with a Vanguard WWII-theme. Not only is this a new map, but it also comes with a whole slew of changes to the Meta of Warzone in regards to the weapons and how some equipment acts. Squad up to check it all out with PCP backup!
Fri. 12/10 –
9pm ET – COD: Vanguard Custom Games! (HOST – @Tucks ) – (Very Excited to type this announcement) – Please welcome the TucksMaster himself, @Tucks , back to the hosting chair! Returning to not only Host the first Vanguard Customs night but to also celebrate Clanniversary with a COD on Friday Night where Custom Games nights began is huge people, get excited! If you're looking to re-experience those classic PCP games and nights of lore or you're new and have yet to experience a classic PCP customs night this will be the night to jump on in! If there's anyone who can pull the good times out of a new COD it's Tucks. Join him and your fellow @Call_of_Duty playing pigs in Party chat and in-game for the best time you'll have on a Friday night with controller in hand.
10:30pm ET – Halo Infinite Custom Games! (HOST – Phlipups) – Pew pew! Get your Spartan jumping plasma rifle-wielding Warthog driving grenade tossing armored boots on cus we're taking late-night gaming to the Ringworld with Halo Infinite Custom Games! Free-to-play for all, so no excuses, just download it. It's good fun. We'll be playing all sorts of kinds of games, no better time to learn the new Halo than while doing it in Custom games with Fellow @Halo_Players_Group Pigs and having a blast doing so. Lobby holds 28, if we have more than 16 we will be in the game chat so if you jump into the party and no one responds switch over to game chat.
Sat. 12/11 –
9:30pm ET – WreckFest -Clanniversary Derby! (HOST – @Adderall_XL ) – Capping off our celebration is what has now become a favorite for some of us PCPers and that's WreckFest! Wreckfest is on the GamePass and is a Demolition Derby-style racer with most matches set up as a TDM games, so bad drivers welcome! You'll never have a better time smashing up your car than in this game. It's simple and simply a blast to play! Join Adderall in party chat and he'll get you into the lobby. Truly is a fantastic time!
Enjoy!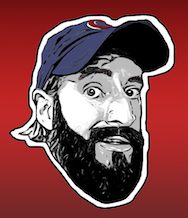 Phlipups  – PCP Community Manager