HEY ALL PCP Members!!!
Super excited we are about a week and half away from our Virtual LAN! The LANdemic will start on Weds night, July 29th, just like the in-person LAN does for all you early arrivals. See schedule below.
Please join in on the ZOOM video meeting service, super easy, and can be done on phone, tablet, or laptop/computer! This will help facilitate that LAN feel we're all looking forward to, our test runs have been a blast!
(ALL events below will have a Zoom Room associated to them. ALL Games will have Zoom rooms and will be persistent throughout weekend even if there is no scheduled event. Zoom Links will be posted, in the FORUMS Only to maintain privacy and ease of use, next week along with another copy of the schedule.)
Schedule-
July 29th, Weds – 9pmET- BFV @Battlefield_Group 'Early Arrival' LAN Event ( Hosts – @s4bersun and @Mishkin37)
30th, Thurs – 7pmET – Social, Brewery/adult drinks Happy Hour ! -Bring your mixology/Local Brews, discuss, banter, laugh, enjoy.
Thurs Continues into Virtual Cards Against Humanity at 8pmET within the Main 'Conference Room' Zoom Lobby. (CAH game link will be created and posted on schedule and Discord before event.) (Host – @Cougars_Down )
31st, FRI – 8pmET – Golf Outing (Host – @Mishkin37)
Fri Continues – 9:30pm ET – COD Customs @Call_of_Duty (Hosts – @Slee , 2nd lobby @Phlipups , Overflow @Kingdeb33r)
Aug 1st, Sat – 8pm ET – (Main Conf. Zoom Room) NOOB ceremony, Zoom Group Pic with LANdemic/PCP gear on. Leads into celebratory happy hour drinks.
Sat Continues – 9:30pm ET – Tanks Customs games @WOT_Players_Group (Host – @DeAtHtAsTiC93)
Aug 2nd, Sun – 'Clean up day' or play and squad up with random games, Sunday conf room Zoom chatting.
LANdemic shirts and gear will be arriving during event, be sure to take pics with your gear on, post to our Twitter, Facebook pages, or here/Discord! —-If you requested a shirt size make sure you are Paid up in full here – https://forum.porkchopplatoon.com/t/landemic-tickets-for-sale-here/49244/66 1 And state the real name you used on your Paypal so we can match Gamer-tag to name and address.
A big part of LAN is grouping up for some random games, chatting it up, playing card games, or going out for a bite. So be sure to hang out in the Conf. Zoom Lobby for chatting, drinks, and other. Send out invites and use the Game Zoom rooms to have video accompany your XBL Game chat.
On a side note- We are all at home but we are adults, some of which enjoy indulging in adult drinks. As such, language may be an issue if your kids are around. Give a heads up to the Zoom Conf. lobby if little ears are around or setup somewhere in which little ears may not be present to avoid accidents. Especially during the Cards against Humanity Event!
ABOVE ALL ELSE< Have FUN!!! This is LANNNNNNNNNNN!!!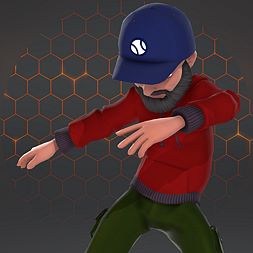 Phlipups
Community Manager