If you're like me, you are probably still furiously trying to work your way through the BattlePass or you're just a beast and have already hit 100. Either way, Friday night means it's time to take a break from the grind and crazy challenges to play some custom games with your fellow COD playin' Pigs! Join in on me in-game and get your fillin' of great games, conversations, and relaxing explosions, the only way PCP knows how to roll. Chaotic fun is the name of the game!
While I have your attention, I'd like to add in an sneak preview about a new Community Night, Wednesday Nights' BattleField! WNBF has been happening organically for awhile now and has been picking up speed, so it was only fitting to get it officially scheduled and attach a Host to night. Be on the lookout for a Community Night post this Monday about our Wednesday night BF schedule.
This also brings me to welcoming Sabersun to the Hosting team as well as thanking him for his commitment to Hosting the WNBF in an official capacity! If you haven't loading up BFV recently, do yourself a favor and do so this Weds. and let Saber be your guide. Tons of great changes happened just the other day and you can now earn progression within Private Server matches! Fantastic news.
3/6 Schedule
COD: MW Custom Games @10:15pm ET (Host – Phlipups)
Enjoy!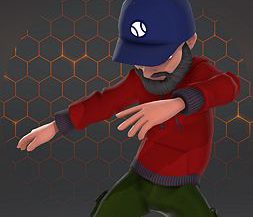 Phlipups
Community Manager